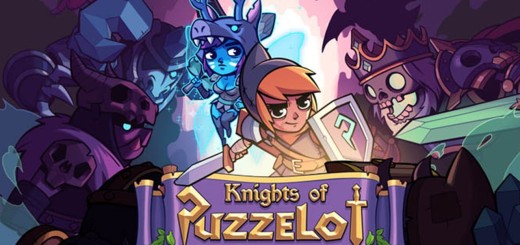 Welcome to the Knights of Puzzelot Wiki!
This is a fan-made site with no association to Glu Games Inc.
Anyone can contribute to the Knights of Puzzelot Wiki!
Learn how to at our Community Portal.

Knights of Puzzelot is a puzzle RPG game created by Glu Games Inc. and Blammo Games Inc. for iOS and coming soon on Android. It can be downloaded from the Apple App Store for free and played on the iOS 5.0+.
---
---

Knights of Puzzelot was released in January 2014 and uses the freemium business model. Although the game is free to play, players can use their iTunes or Google Play accounts to make in-game purchases of game currency to buy special items or to make the gameplay easier.
Resources
Admin Notes
This is a wiki about the Knights of Puzzelot app! Anyone can help, but please add honest information!! If you tamper with the site in any way, shape, or form, you will be blocked. ANY sort of vandalism stated in Wikia's Terms of Use will be blocked, no exceptions. We want to keep this an awesome wiki and any unacceptable or unnecessary actions or edits will not be tolerated.
– OneStormyNight & JentheCopyCat
Announcements
---

Version 1.2.0 - 26 June, 2014

ANOTHER BIG UPDATE!
▶ Venture into the howling caverns and defeat the deadly Hippogryph in a big new map zone with new enemies!
▶ New weapons and armor, including legendary (orange) sets!
▶ New Tournament of Champions starts soon: compete for prizes in the ultimate challenge for you and your guild!
▶ Levels 60+ added
▶ Lots of bug fixes and performance improvements
---
Thank you for contributing to the wiki! :)
–OneStormyNight & JentheCopyCat
Polls and Voting
---
How do you like the game so far?
Community content is available under
CC-BY-SA
unless otherwise noted.